About Us
Our Label Tells our Story. Designed and Manufactured in Canada keeping North America strong!
At Teckelklub we have always understood the importance of dogs in all aspects of our daily lives. Our brand, our label and our made in Canada products tell the story of continuous commitment to hassle-free style, value, practicality, quality and durability. Since our beginnings in 1998, we have always made sure that everything we do honors our commitment to manufacturing the highest quality products in the world, from the way we engage with our customers to the communities where we do business responsibly. We pride ourselves on exceptional customer service and we strive to assist our clients in any way necessary. We hope you will see our philosophy reflected in all of our products.

Manufacturing all of our products is 100% Canadian and we are proud that our products are not mass produced. We will not change our commitment to social responsibility by manufacturing products offshore, using PVC fabrics or other environmentally unfriendly processes that are bad for humans and our pets, or sacrifice manufacturing quality for the sake of profit. We know that you and your dog will enjoy Teckelklub products for a long time. Special thanks to our Vancouver best friends Salsa, Cristal, Dior, Abbey, Shiloh, Maya, Stella, Cassie, Piper, Dobby, Leia, Merc, Pixie, Storm, Roo, Punky & Moshe and their owners!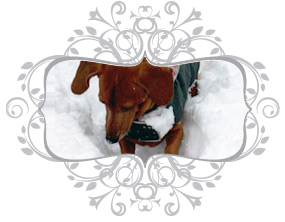 Teckelklub logos, images, patterns, and text are copyright protected and are protected by Canadian, United States of America, and International copyright laws. Except where permitted by law, the material on this site may not be reproduced, distributed, transmitted, cached or otherwise used, except with the prior written permission of Teckelklub International Ltd. Teckelklub owns the patent and copyright usage of Teckelklub Trench®; Teckelklub Slicker®; The Fuzzie®; K9|exo®; K9|essential®; K9|essence®; K9|vigor® Patent Pending; Nirvana K9®; Sweet on Petite®; Luxy®; Frilli®; CrateMate®; PetPod®; KlubNews®; and DogKlub®; and patterns related to the registered trademarks are copyright protected by Canadian, United States of America, and International law. Any trademark and copyright infringement will be pursued in the court of law. All Rights Reserved 2016.