The Original Canadian Rain Slicker™ Dog Coat
Product Description
The Teckelklub Slicker™ is the Original. This collection is revitalized with the addition of new features including a highly reflective back strip for increased visibility, and a 'D' ring for easy on/off leash attachment. Our waterproof, breathable patented Slicker design is tried and true as a lightweight solution to cover the rainy season and more. Available in an array of solid colors and made from completely waterproof, breathable nylon.
Check out the latest additions to our color line up ~ Sapphire Blue, Indigo and Midnight Black! Perfect protection in a breathable shell over poly-cotton lining and visible 3M brand reflective piping trim all around. Try the flexibility of layering The Fuzzie under The Slicker to guard against those fickle weather days. Proudly made in Canada!

Key Features & Benefits
Very high breathability and air permeability
100% waterproof and lined for wind protection
High visibility and easy to layer over Fuzzie
Easy-on, easy-off fits all breeds
Independent product review: Chloe's Closet "It's bucketing down rain here in Seattle, so I have water-repellent dog jackets on my mind (Chloe's a pretty sturdy little dog, but a jacket helps her stay out longer). The trick is to find a jacket that works with Chloe's Easy Walk Harness, which sounded gimmicky when I bought it but turns out to do a good job of keeping her from pulling. It fastens in front, low under her regular collar, and a lot of jackets (and pretty much all sweaters) won't work with it. Here's a good-quality one that will: The Teckelklub Slicker (Chloe's is olive green) has a waterproof exterior, a fleece lining, and sensible Velcro fasteners at neck and belly. Apparently the exterior is also breathable, which is a fine thing. It looks great, Chloe moves comfortably in it, and it's structured so the harness falls well below the neck fastener.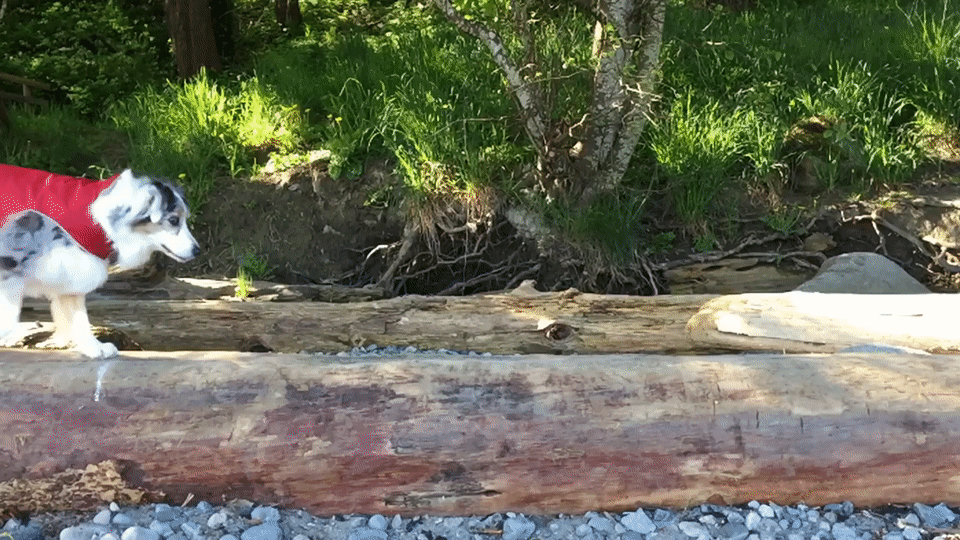 Available Colors
Custom product tab
Praesent at justo congue leo adipiscing porta nec non sapien. Donec et libero nunc quis facilisis odio.
Integer et est tellus non bibendum est. Namcos tempus turpis at metus scelerisque placerat nulla eu sollicitudin felis. Pellentesque diam dolor elementum et lobortis at mollis ut risus. Sed faucibus ullamcorper mattis. Fusce molestie elit a loremos tempus scelerisque blandit tortor cursus. Quisque dolutpat orci ut metus malesuada lorem in interdum lectus scelerisque. Praesent eu odio ut nisi ullamcorper ultricies. Cum sociis natoque penatibus et magnis dis parturient montes, nascetur ridiculus mus.
Find Similar Products by Category