Ultimate Comfort Dog PetPod® Bed
Product Description
The perfect night's sleep for you and your best friend. Our extra thick fleece dog sleeping bed works as the ideal place for your dog to sleep either alongside their human or anywhere, anytime to comfortably and practically protect your bedding and furniture.

A brand new design this season, The PetPod functions as a deluxe burrow bed and sleeping bag for dogs at home, or on the go anywhere, anytime. The design is a super thick burrow bed comprised of 4 layers of fleece to comfortably allow dogs to get inside and make it their own.
Made of the same quality fleece as The Fuzzie, this bed provides year-round warmth and durability. It has great portability for dogs in their home environment and also on the go. The deluxe PetPod is currently available in our NEW Tiny Red Rover Plaid finished with Coal Black piping trim. Machine washable and easy to care for this bedding has lasting quality.
One Size Fits All Breeds
27" [69cm] wide x 31" [79cm] long
Available Colors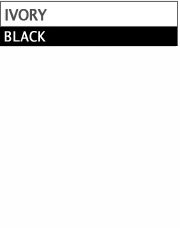 Custom product tab
Praesent at justo congue leo adipiscing porta nec non sapien. Donec et libero nunc quis facilisis odio.
Integer et est tellus non bibendum est. Namcos tempus turpis at metus scelerisque placerat nulla eu sollicitudin felis. Pellentesque diam dolor elementum et lobortis at mollis ut risus. Sed faucibus ullamcorper mattis. Fusce molestie elit a loremos tempus scelerisque blandit tortor cursus. Quisque dolutpat orci ut metus malesuada lorem in interdum lectus scelerisque. Praesent eu odio ut nisi ullamcorper ultricies. Cum sociis natoque penatibus et magnis dis parturient montes, nascetur ridiculus mus.
Find Similar Products by Category