Product Description
An exclusive Teckelklub patented design, this incredibly soft and cozy duo-tone fleece jacket not only gives dogs the warmth they need for outdoor and indoor fun, but it is stylish and functional when you are on the go. Specially selected color combinations for the feminine side make this jacket functional and fun.
Leveraging our popular Fuzzie design for the same fit but offering a longer body length, The Luxy provides great warmth for cool, windy days outdoors or ultimate indoors comfort. Made in Canada from 420 weight anti-pill fleece, The Luxy is designed to be worn by iteslf or underneath The Slicker or The Urban to add 100% waterproof protection and warmth as a year-round solution.
Our Changing World!
At Teckelklub we've always believed in making quality products in North America. While the majority of our competitors manufacture overseas and sell mass market, we know quality trumps quantity. We still see our original Trench jackets from 1998 walking the trails of Vancouver and that makes us proud! Built to last.
"A small shift in consumer thinking does make a big difference. Instead of buying a lot for very little, we could buy less and spend a little bit more, knowing that the extra capital goes to ensuring safe working environments and fair wages. This movement is making a difference in the fashion industry, where consumers are encouraged to buy quality over quantity. You get what you pay for." [Esther Rogers, Editor Misc.]
Avaliable Colors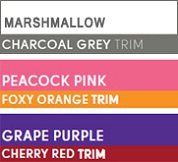 Custom product tab
Praesent at justo congue leo adipiscing porta nec non sapien. Donec et libero nunc quis facilisis odio.
Integer et est tellus non bibendum est. Namcos tempus turpis at metus scelerisque placerat nulla eu sollicitudin felis. Pellentesque diam dolor elementum et lobortis at mollis ut risus. Sed faucibus ullamcorper mattis. Fusce molestie elit a loremos tempus scelerisque blandit tortor cursus. Quisque dolutpat orci ut metus malesuada lorem in interdum lectus scelerisque. Praesent eu odio ut nisi ullamcorper ultricies. Cum sociis natoque penatibus et magnis dis parturient montes, nascetur ridiculus mus.
Find Similar Products by Category