Product Description
An exclusive Teckelklub patented design, this incredibly soft cotton-poly blend hoodie gives dogs lightweight protection for outdoor and indoor fun. It is stylish and functional when you are on the go. Specially selected color combinations for the feminine side make this hoodie an easy to wear, unique addition to any dog's wardrobe.
The Sweet Hoodie can be a base layer under any Teckelklub jacket or harness. Leveraging our popular Fuzzie design for the same fit but offering a longer body length, The Sweet Hoodie has an added ruffle and a fitted hood.
Made in Canada from anti-pill cotton-poly fabric, The Sweet Hoodie is designed to be worn by iteslf or underneath The Trench, The Slicker or The Urban as a year-round solution. Cold water washable & hang to dry care.
Available Colors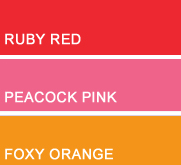 Custom product tab
Praesent at justo congue leo adipiscing porta nec non sapien. Donec et libero nunc quis facilisis odio.
Integer et est tellus non bibendum est. Namcos tempus turpis at metus scelerisque placerat nulla eu sollicitudin felis. Pellentesque diam dolor elementum et lobortis at mollis ut risus. Sed faucibus ullamcorper mattis. Fusce molestie elit a loremos tempus scelerisque blandit tortor cursus. Quisque dolutpat orci ut metus malesuada lorem in interdum lectus scelerisque. Praesent eu odio ut nisi ullamcorper ultricies. Cum sociis natoque penatibus et magnis dis parturient montes, nascetur ridiculus mus.
Find Similar Products by Category