Product Description
Turn heads and stay toasty warm with our exclusive Sweet Neck Warmer sized to fit exactly the same as our popular Fuzzie collar and available in 8" up to 16" sizes. This fun loving neck warmer easily fits with all Teckelklub jackets and is soft and flexible to work with any collar or leash combination.
Simply refer to our measurement charts for The Fuzzie length - for example an 8" length in The Fuzzie means you order the 8" Neck Warmerr. Swatches show representative multicolor rosettes ~ specific requests must be ordered directly and are subject to availability. Easy to get on and off - and practical for cold weather months too!
Available Colors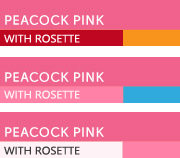 Custom product tab
Praesent at justo congue leo adipiscing porta nec non sapien. Donec et libero nunc quis facilisis odio.
Integer et est tellus non bibendum est. Namcos tempus turpis at metus scelerisque placerat nulla eu sollicitudin felis. Pellentesque diam dolor elementum et lobortis at mollis ut risus. Sed faucibus ullamcorper mattis. Fusce molestie elit a loremos tempus scelerisque blandit tortor cursus. Quisque dolutpat orci ut metus malesuada lorem in interdum lectus scelerisque. Praesent eu odio ut nisi ullamcorper ultricies. Cum sociis natoque penatibus et magnis dis parturient montes, nascetur ridiculus mus.
Find Similar Products by Category